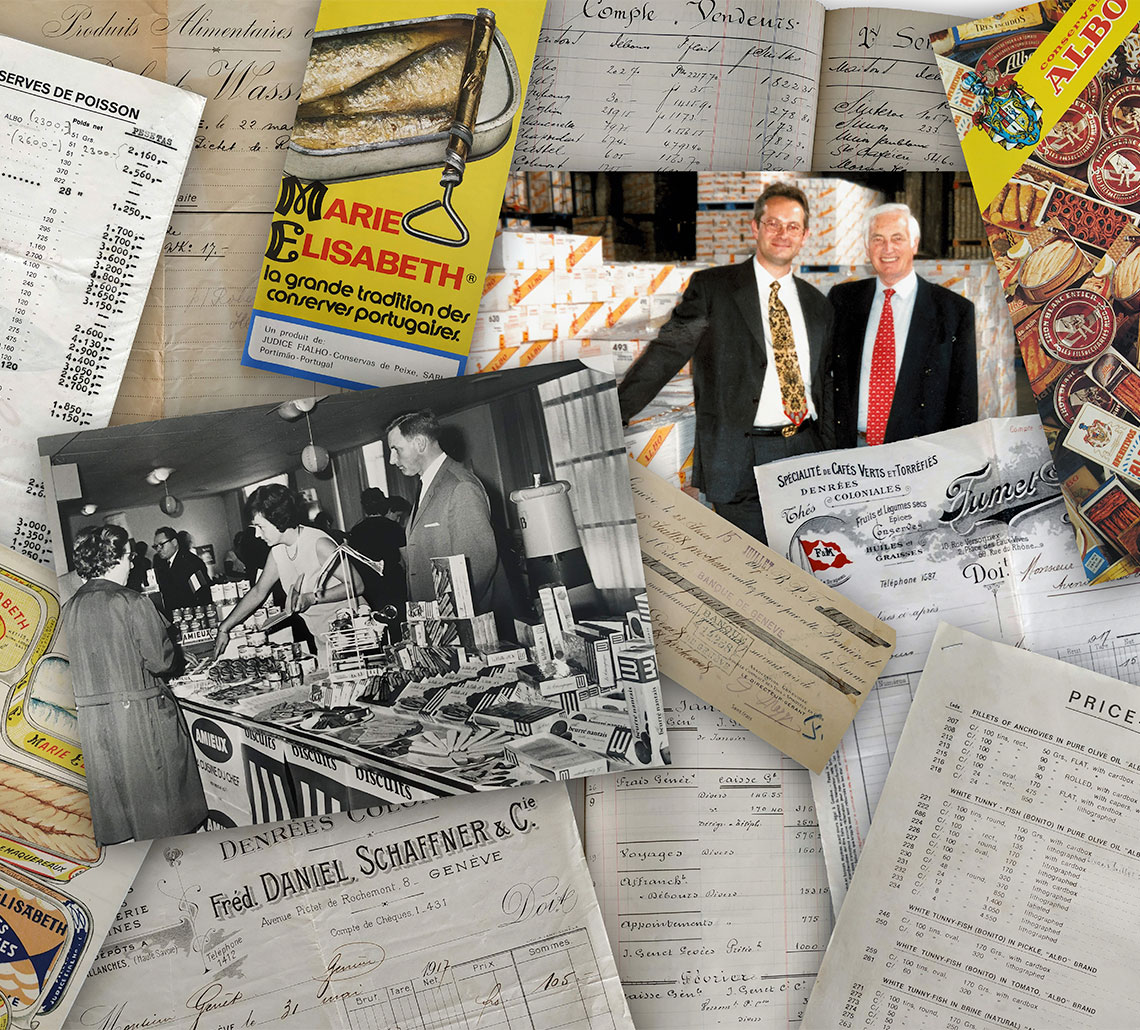 1888


Foundation of the company in Geneva by Mr. Dusselier from France.

1908


Mr. Dusselier is joined by Mr. Jules Genet, who takes over the company four years later.

1920


Marius Duport joins the company.

1950


Raoul Duport (son of Marius) enters the company.

1955


Death of Marius Duport.

1971


Ruedi Aberlé joins the company.

1974


Creation of a stock company, which is now called Duport & Cie S.A.

1985


Patrick Aberlé (Ruedi's son) joins the company, which is now known as Duport-Aberlé S.A.

1988


Raoul Duport goes into early retirement.

2000


Patrick Aberlé takes over the company while Ruedi Aberlé withdraws from the business.
Active at the beginning in the trade of food products, Duport-Aberlé SA specializes over time in canned fish. Since 2011, the range of products has been extended again with the representation of Ederki Basque products.